Primary contents from here.
Products
BISOMAC308Compact and Lightweight with Superior Durability
The newest BISOMAC
It has been our consistent policy to pursue the safety and ease of use of our traction hoist.
We have improved all BISOMAC308 traction hoist functions related to maintainability, handling, performance, and reliability, condensed into a compact design.
It is a symbol of our values.
The newest BISOMAC traction hoist has created a new standard for people working at a height. 
Performance
Maximum Performance in a Compact Design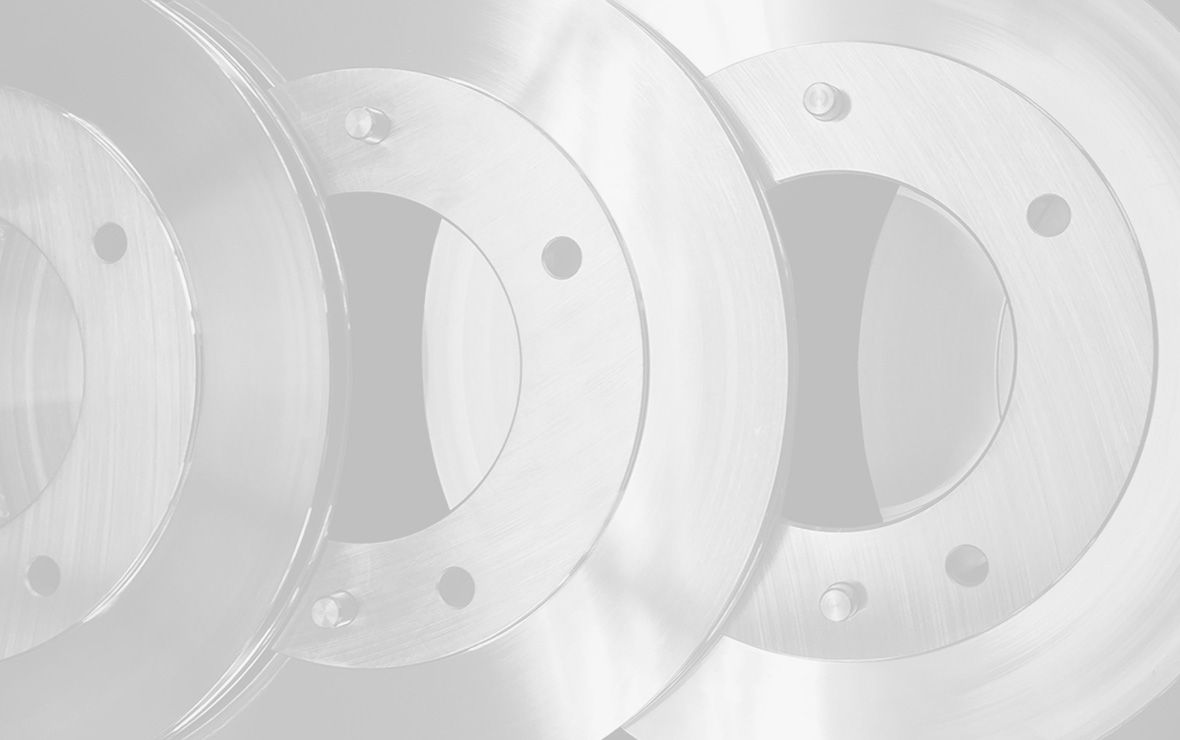 Original Traction Mechanism
NIHON BISOH's innovative sheave traction mechanism,
ensures
extremely simple maintenance
stable load holding capacity
longer wire rope durability
Explore the sheave traction mechanism
Excellent Performance
Excellent start-up performance even at low voltage.
Durable for continuous lifting, heavy duty cycle.
Strong on voltage drops assuring smooth, steady lifting for skyscrapers.
Robust
Trouble free performance even in heavy duty use.
All components are designed to have a long life span
and use of high grade materials.
Maintenance
Extremely Simple
'Easy to clean and maintain'
'Reduces down time at site'
'Fewer annual maintenance costs'
Simple configuration makes assembly and disassembly easy
Easy 360°access around sheave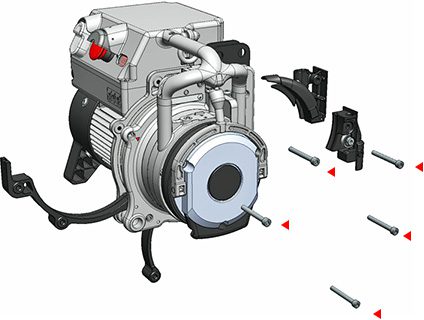 Requires only one T-Handle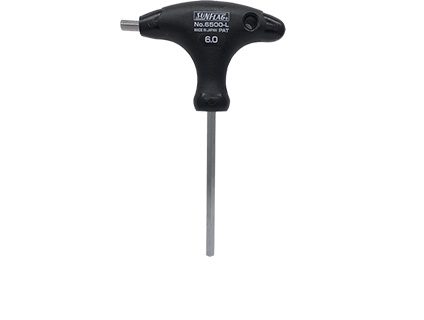 All components are designed to have a long life span
and use of high grade materials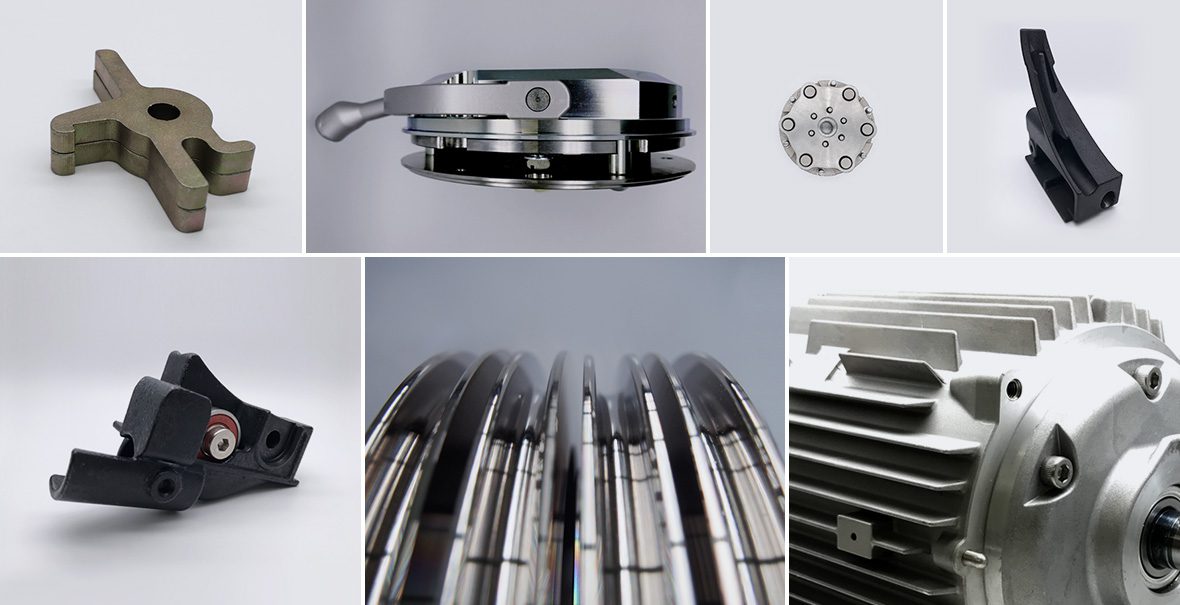 Handling
Well-balanced and easy to use with a remarkably compact and light design
Easy Transportation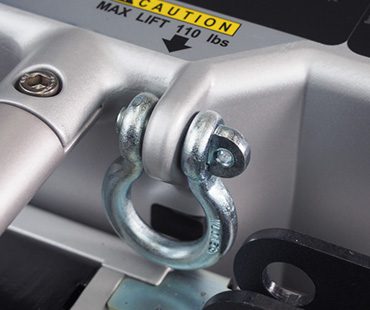 Smooth lifting with shackle.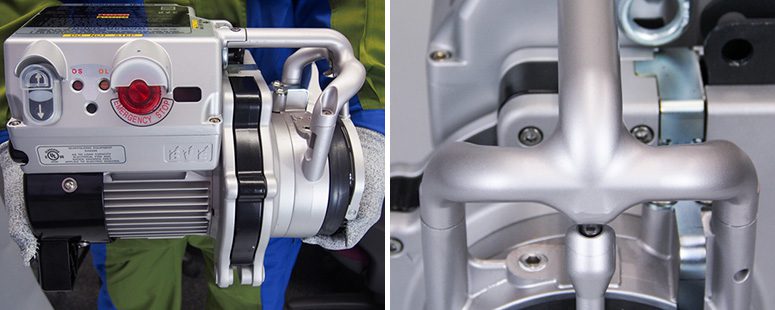 Well-balanced for carrying by hand.
Easy Operation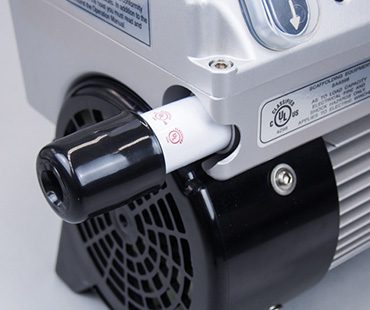 Easy to access to operator's manual
with improved rubber cap.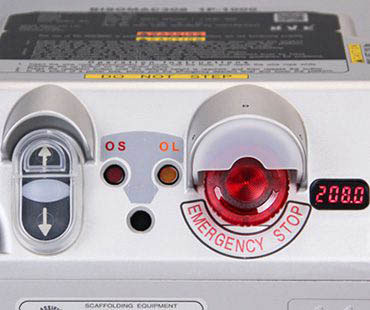 Easy to see and operate due to inclined
front panel. *North America model only.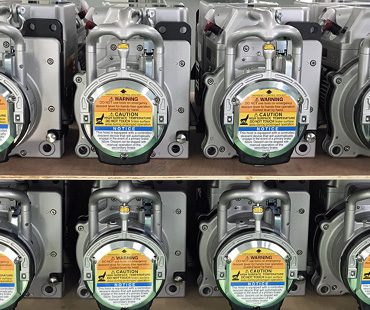 Stable, flat storage is possible.
Does not take up much space for storage.
Reliability
Ensures the Highest Level of Safety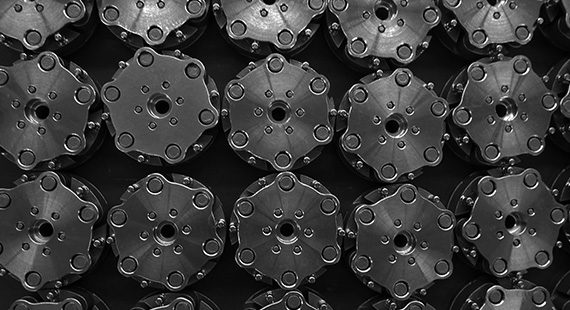 Safety Devicescan be integrated to meet regulations

Learn More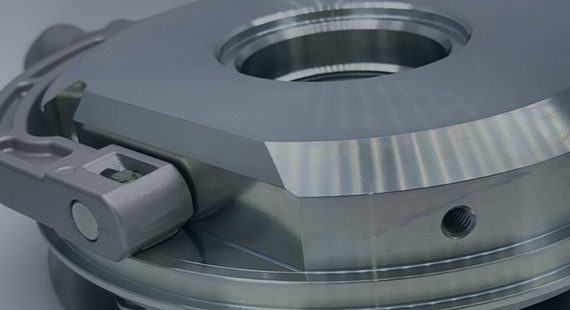 Manual Descent LeverThe operator can descend to ground level with
manual operation in case of emergency.
Preventive Safety Functions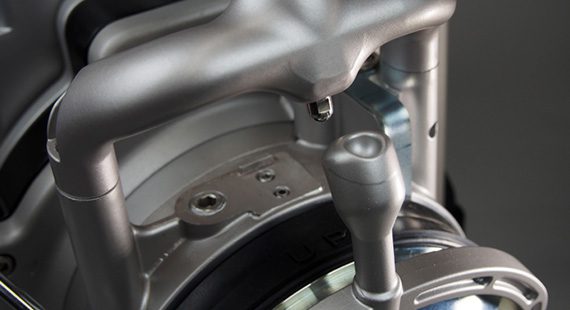 Safety Lock
Prevents unexpected release of brake, and malfunction by operator.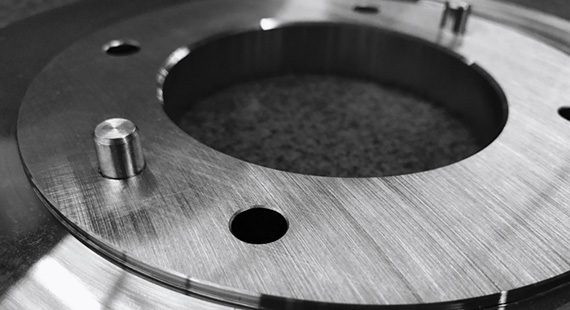 Sheave Pin
Prevents falling when the fixing bolts drop off or break.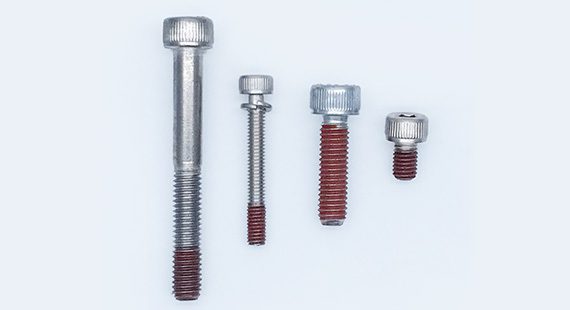 Bolt with lock
Prevents functional failure due to bolts falling.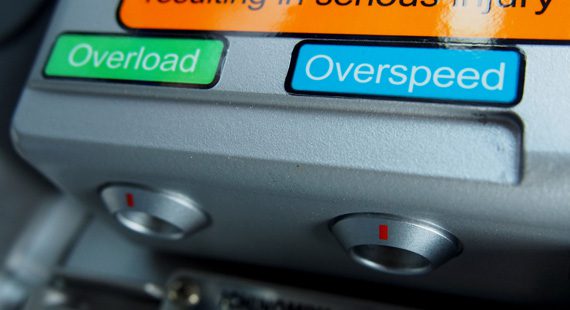 Connectors are made of high-grade steel and markings prevent
mis-insertion.
Connectors ensure the reliability of the connector control system.
Ensure trouble free operation, prevent malfunctions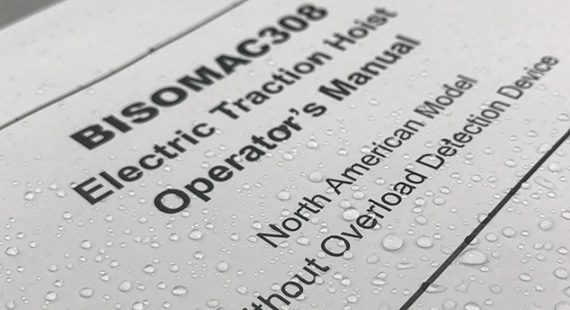 Rain proof operator manual.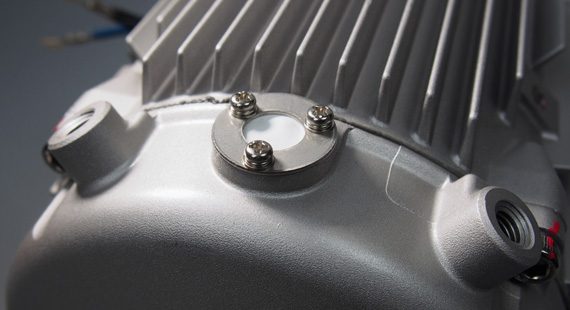 Motor vent filter prevents condensation.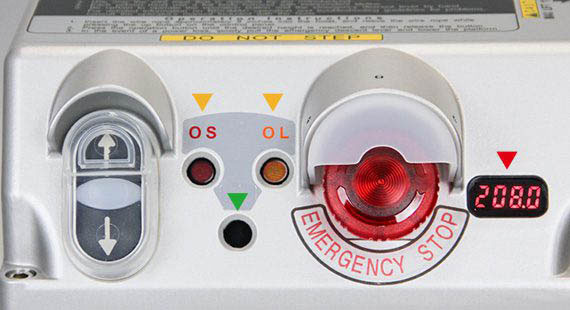 Voltage meter
allows for visual confirmation of the appropriate source voltage
supply. *North America model only.
Safety device indicator light
allows for visual confirmation of working condition of safety device.
*North America model only.
Reversed phase indicator light
allows for visual confirmation of reversed phase.
*North America three phase model only.